Rust can occur year round, though it is most prominent in the winter months. Adding salt to the mixture of water, iron and oxygen causes the rust to grown more rapidly. It collects in the seams and crevices of the doors and body panels, resulting in serious rust problems. Doing an Annual Rust Protection can protect your car for a full year and can be done year round.
Already have rust spots? Let us remove and treat those areas to make them look brand new again!
Car Care Tip
Rust protection treatment protects your vehicle for a full year. It is not necessary to treat your vehicle in the fall, when most people bring their cars to The Auto Spa on Laird for their annual rust protection. The spring and summer months have proven to be the best period for spraying vehicles with rust protection. The mild temperature allows our product to fully penetrate and protect the necessary rust prone areas, resulting in full protection against rust in the fall and harsh winter months.
BEFORE RUST PROTECTION: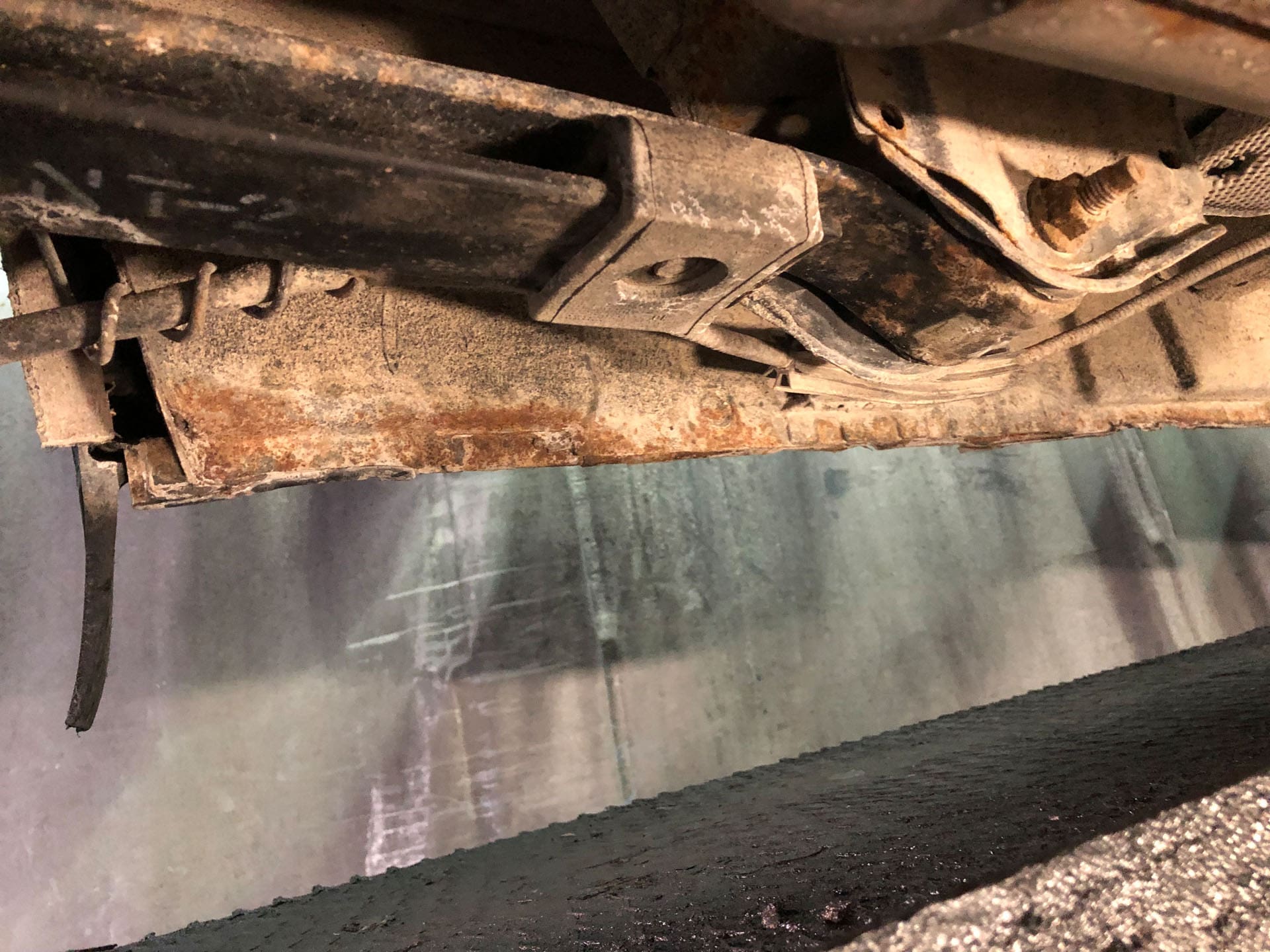 AFTER RUST PROTECTION: